Honda and LG Energy Solution to Host June 3 "Get to Know Us" Community Barbecue
22 May 2023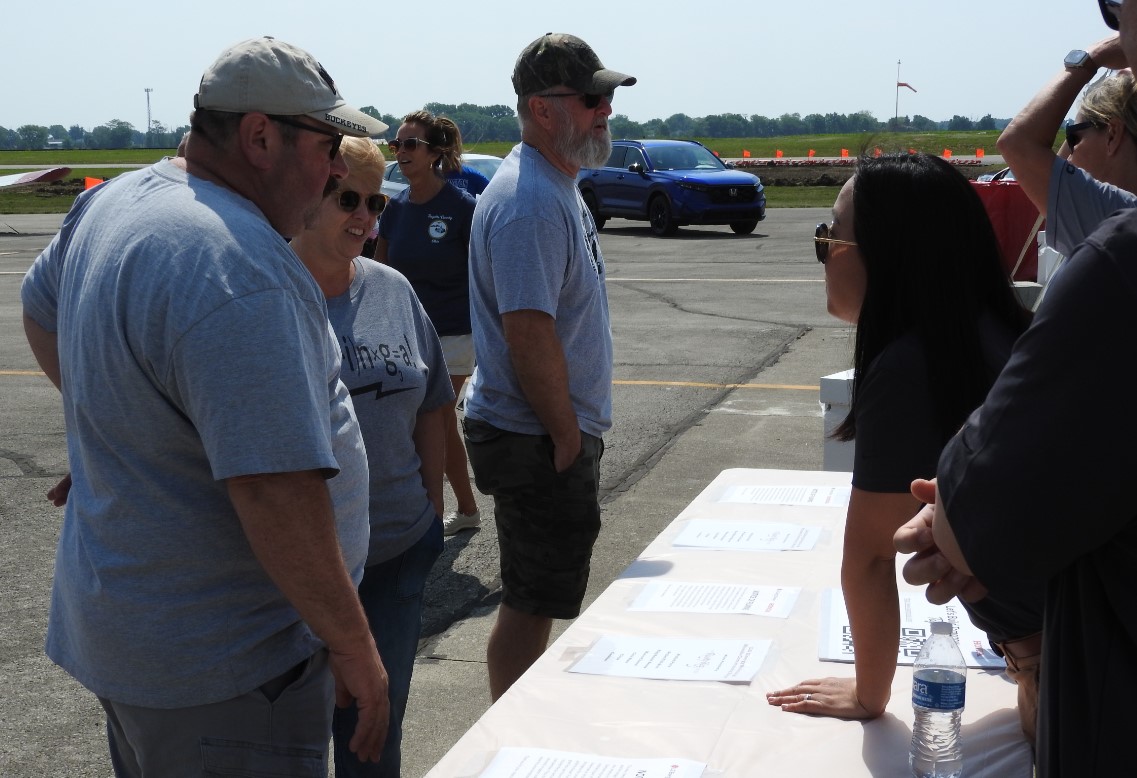 Event at Fayette County Airport to include complimentary barbecue for community members
Opportunity to "meet and greet" leaders of new joint venture EV battery facility
JEFFERSONVILLE, Ohio (May 22, 2023) — Honda and LG Energy Solution (LGES) will host a community barbecue on June 3 at the Fayette County Airport in Washington Court House to thank local leaders and residents for welcoming the new joint venture battery plant to Jeffersonville, to provide more information about the future operations and to meet and greet the leaders of the new facility that broke ground on Feb. 28, 2023.
The community event will take place from 11:00 a.m. to 3:00 p.m. EDT and include a complimentary barbecue meal, visits from local and state government officials, and displays providing information about future job opportunities. Company officials will be available to answer questions about the facility.
"We are grateful for the warm welcome our new joint venture battery plant has received from Fayette County and we look forward to meeting more of our new neighbors at this community barbecue," said Bob Lee, CEO of the Honda and LGES JV company. "We hope our new neighbors will bring their families and friends to learn more about our new manufacturing facility."
With a commitment from Honda and LGES to invest $3.5 billion in the new facility and overall investment projected to reach $4.4 billion, the new joint venture plans to create 2,200 jobs to produce lithium-ion batteries to power electric vehicles (EVs) built at Honda plants in North America. Honda previously announced that it will begin EV production with the establishment of an EV Hub in Ohio, including three existing auto plants. Construction is scheduled to be completed by the end of 2024, with mass production to begin in 2025.
"With more than four decades of experience creating quality products in Ohio, providing fulfilling careers, and investing in our associates and local communities, Honda is excited to bring that same approach to Fayette County with our new partner, LGES," said Rick Riggle, COO of the Honda and LGES JV company. "We look forward to meeting more of our new neighbors, including those who will become our future associates."
Fayette County Airport is located at 2770 OH-38 in Washington Court House. Outdoor tables and seating will be available at the event, as well as shaded areas inside several of the airplane hangars. Free parking will be available onsite. Restrooms and infant changing stations also will be available.
To learn more about the battery plant or to contact the team with comments or questions, visit www.lgeshonda.com.
# # #
About LG Energy Solution
LG Energy Solution (KRX: 373220), a split-off from LG Chem, is a leading global manufacturer of lithium-ion batteries for electric vehicles, mobility, IT, and energy storage systems. With 30 years of experience in revolutionary battery technology and extensive research and development (R&D), the company is the top battery-related patent holder in the world with over 25,000 patents. Its robust global network, which spans North America, Europe, Asia, and Australia, includes battery manufacturing facilities established through joint ventures with major automakers such as General Motors, Stellantis N.V., Hyundai Motor Group, and Honda Motor Co. Ltd. At the forefront of green business and sustainability, LG Energy Solution aims to achieve carbon neutral operations by 2050, while embodying the value of shared growth and promoting diverse and inclusive corporate culture. To learn more about LG Energy Solution's ideas and innovations, visit https://www.lgensol.com.
Honda has produced automobiles in Ohio for over 40 years, beginning in November 1982 with the start of automobile production at the Marysville Auto Plant.
Honda established U.S. manufacturing operations in Marysville in 1979 with the start of motorcycle production. Today, Honda employs more than 15,000 associates in Ohio across five plants with total capital investment of more than $13 billion and the capacity to produce 680,000 Honda and Acura automobiles, 1.18 million automobile engines, and over 1 million automobile transmissions and two-motor hybrid systems, using domestic and globally sourced parts.
Honda's five Ohio manufacturing facilities include three auto plants, the Marysville Auto Plant, East Liberty Auto Plant and Performance Manufacturing Center, as well as the Anna Engine Plant and Russells Point transmission plant. The company has invested $2.7 billion in these facilities over the past six years, continually modernizing equipment and adopting new technologies to advance quality and efficiency for Honda and Acura customers here and around the world. In 2022, Honda announced its commitment to invest $700 million to re-tool several existing auto and powertrain plants in Ohio for production of electric vehicles, which will serve as Honda's new EV Hub for the start of EV production in the U.S.
Learn more at https://ohio.honda.com/.
Learn more with Honda's Digital FactBook.
Read more
---
SIGN UP FOR UPDATES
Details regarding employment are not available at this time, although we anticipate posting for our first employment opportunities in Fall 2023. If you would like to be notified when details are available, please submit your contact information.